In the recently published Asialaw Profiles 2021, a guide to the leading Asian law firms, Tilleke & Gibbins' offices in Cambodia, Indonesia, Laos, and Myanmar achieved high rankings across several industry sectors and practice areas. These come in addition to market-leading rankings for Tilleke & Gibbins in Thailand and Vietnam—confirming the editorial comment in Asialaw Profiles 2021 that the firm's "pre-eminence continues to spider out across Southeast Asia, further cementing its position as a top regional firm."
The table below summarizes Tilleke & Gibbins' rankings across Cambodia, Laos, Indonesia, and Myanmar, with asterisks indicating that the firm's ranking is in the highest tier for that category within its jurisdiction.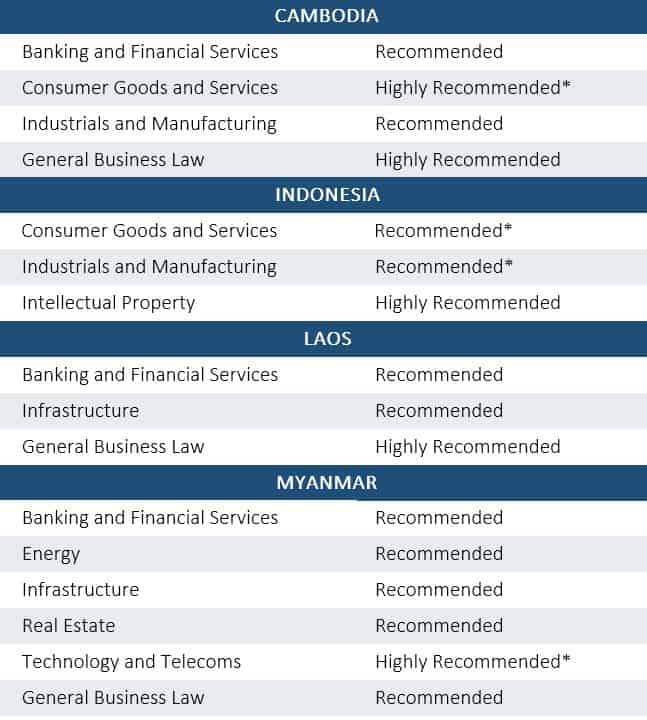 For more details on the rankings, and to explore the full results, please visit the Asialaw Profiles 2021 for Cambodia, Indonesia, Laos, and Myanmar.