World Trademark Review has released WTR 1000 2021, the latest edition of its guide to the leading trademark lawyers around the world, and 18 Tilleke & Gibbins lawyers have been ranked in the publication. Tilleke & Gibbins has the highest number of ranked individuals in every one of its jurisdictions ranked in WTR 1000 2021.
The firm's already dominant performance in the individual rankings was further boosted this year by the addition of rankings for Cambodia—the first year the country was included in World Trademark Review's research—and additional individual rankings for Tilleke & Gibbins in Vietnam.
Below is the full list of recognitions for Tilleke & Gibbins lawyers: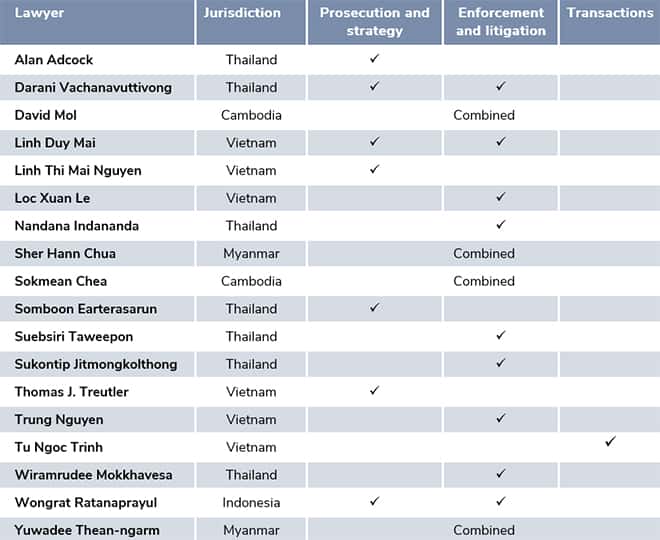 WTR 1000 2021 also includes firmwide rankings, with Tilleke & Gibbins performing extremely well in all of its jurisdictions that were included in the publication.
To learn more about these recognitions or to explore the full rankings, please visit the WTR 1000 website.