World Trademark Review has released the 2023 edition of the WTR 1000—its annual rankings of the leading trademark lawyers around the world. Tilleke & Gibbins' performance in this year's edition is particularly strong, with the annual guide once again confirming Tilleke & Gibbins' reputation as a regional powerhouse for trademark-related matters in Southeast Asia.
In the 2023 rankings, the firm's offices in Thailand and Vietnam have retained their top-tier Gold Band rankings, while the Indonesia office achieved rankings in both the Prosecution and Strategy (Silver Band) and the Enforcement and Litigation (Bronze Band) categories. In the Cambodia rankings—which were split into two categories for the first time this year—Tilleke & Gibbins was placed in the top tier (Highly Recommended), while the firm's Yangon office again appeared in the single-tier Myanmar rankings. World Trademark Review does not currently publish rankings for Laos.
In addition, a record 21 Tilleke & Gibbins attorneys across the region earned individual accolades in the 2023 edition of the WTR 1000: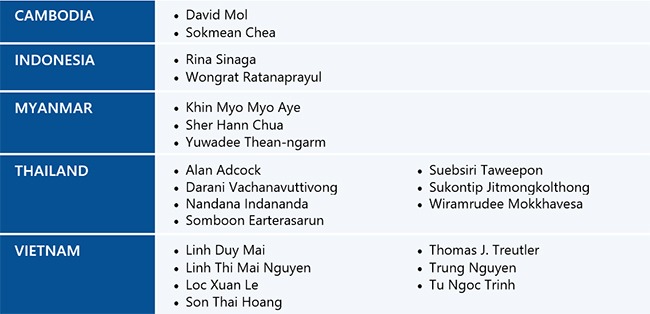 The WTR 1000 is a trusted resource for companies and individuals seeking the world-class legal assistance with trademark-related matters. The directory's rankings are based on in-depth research to identify key firms and individuals leading the way in trademark-related legal practice. Depth of expertise, positioning in the market, level of activity, and peer and client feedback are all factored into the rankings.
The full rankings for Cambodia, Indonesia, Myanmar, Thailand, and Vietnam are available on the WTR 1000 website.