On May 12, 2020, Thailand's Revenue Department (RD) announced a further extension for e-tax filing for the months of March to August, 2020 (six months total).
The RD's announcement is meant to further encourage use of the online system for filing and paying taxes, which they have been promoting since the 2012 introduction of the e-tax filing system by regularly granting eight-day extensions. This year, the extension is larger to provide a greater incentive to file online, cutting down on crowding in RD offices and thereby limiting the risk of spreading the COVID-19 virus.
Below is the filing schedule for withholding tax, value added tax, and specific business tax.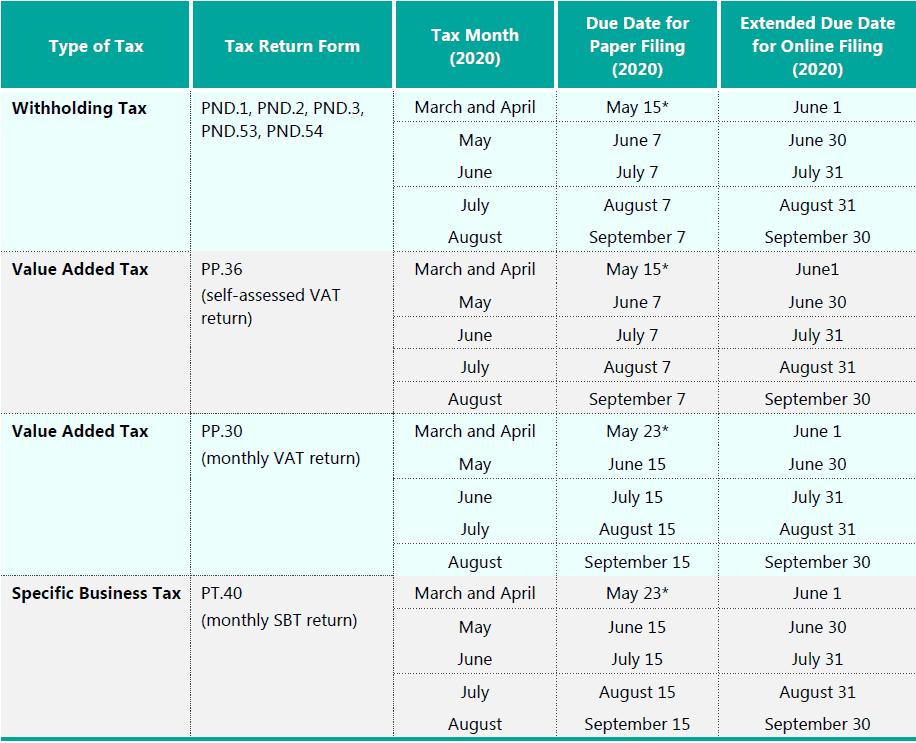 *The normal due date has been extended under the Notification of the Ministry of Finance Re: Extension of Period for Tax Return Submissions and Remittance or Payment of Taxes and Duties for Persons Liable to Remit Withholding Tax, Persons Liable to Remit Corporate Income Tax, Remittance or Payment of Value Added Tax, Payment of Specific Business Tax, and Payment of Stamp Duty (No.2) dated April 3, 2020.